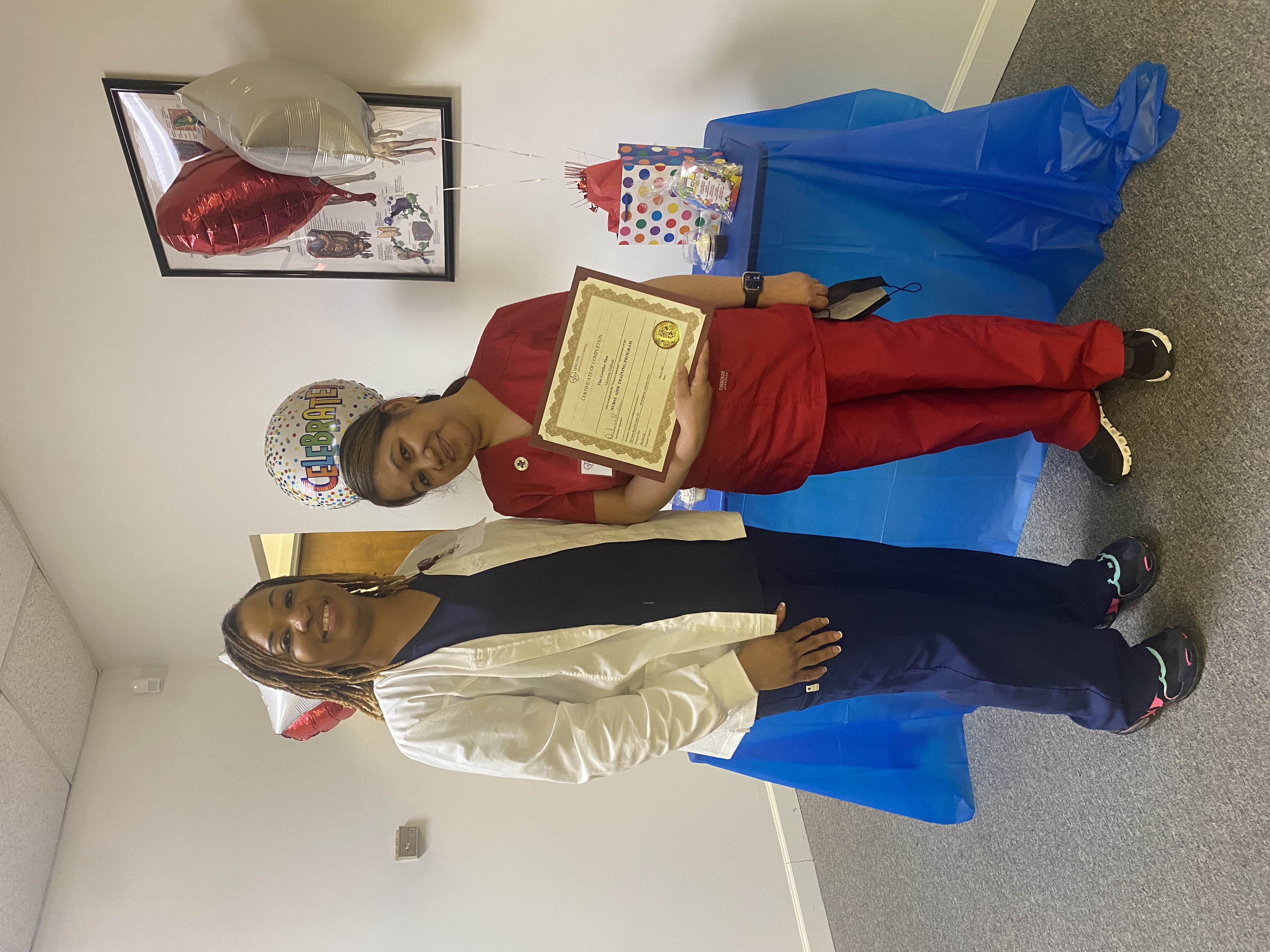 "I am Asian, at first I have this feeling of fear of being discriminated in the class but it turns out in opposite way and end up treating each other in the class like a family. Dr. Tiesha is a great blessing to everybody who dream to become a CNA. She is very intelligent, funny and make sure everybody will get involve to the discussion, very articulate in her presentation, very patient in explaining things that you don't understand, kind and friendly. I HIGHLY RECOMMEND THIS CLASS TO "ALL FOREIGNERS" who came from other country like ASIANS, RUSSIANS, MEXICANS etc. 100% guaranteed you will not regret this class!"
What an amazing program!! You will definitely learn everything you need to become successful in the medical industry. Mrs. Gresham is an amazing instructor and her passion shows throughout the training course. She makes it fun learning and gets serious when its time to handle business. You will gain all the knowledge you need to get certified... I 100% recommend this program to anyone looking to learn quality skills and training.

Asiah Johnson
Started the 6 week CNA program and I was sad to be done to say the least. Ms. Tie is everything you would want in an instructor. She is AMAZING! The best teacher, mentor, and advisor. She is patient with you and very informative. I loveddddd my class experience, really wished it was longer. So if you are looking to get certified look no further. LyfeLines is THE BEST OF THE BEST !!
Teaira Spencer
Words can't really express what a blessing this class was to me. I enrolled into the 2 week CNA Class. The instructor is AMAZING. Thank you Dr. Gresham for being so patient, knowledgeable and compassionate towards us. I take my state test just 2 days post graduation and I am CONFIDENT that I am more than prepared to pass the CNA state exam. Thank you to my classmates as well. Dr. Gresham offered such an inviting atmosphere where support and help from fellow classmates was encouraged. Nobody was left behind or made to feel no less than the rest. We graduated as 1. Thank you, thank you. Thank you.
Carla Stevenson